Welcome to my home, lets start at the front entrance…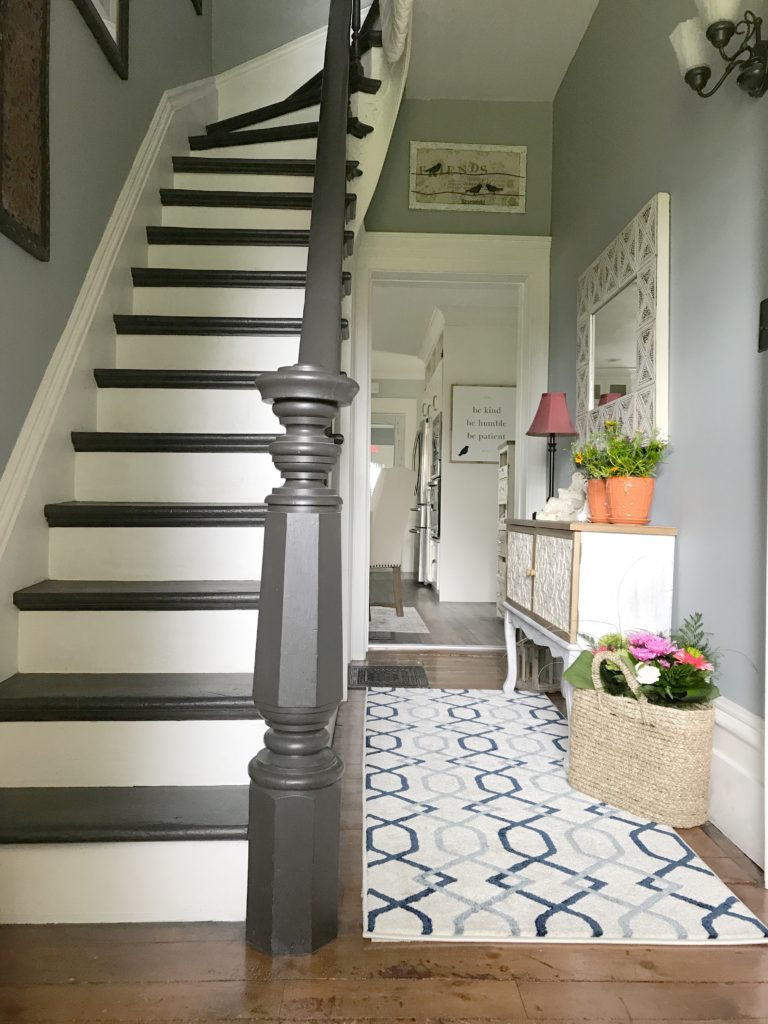 I've changed out the carpet in this space to a lighter and brighter one and I've added flowers and touches of colour throughout.  I love pops of colour and these orange flower pots just add the perfect touch. Those flowers in the wicker bag, are actually in a vase, it is just placed into the bag. 😉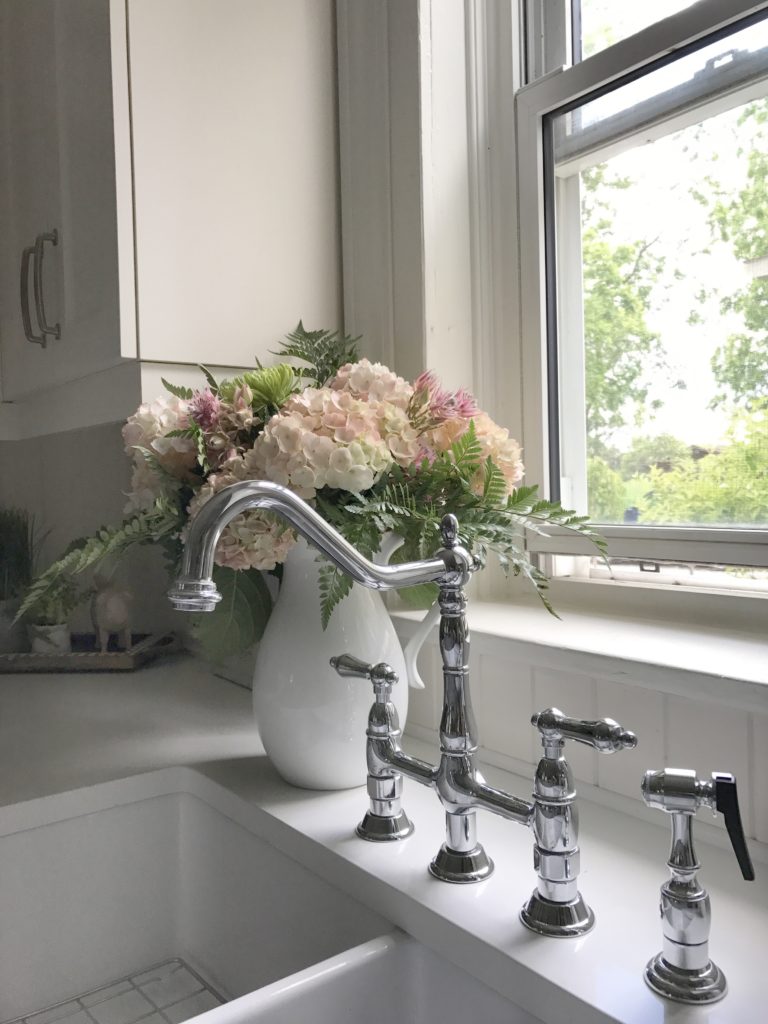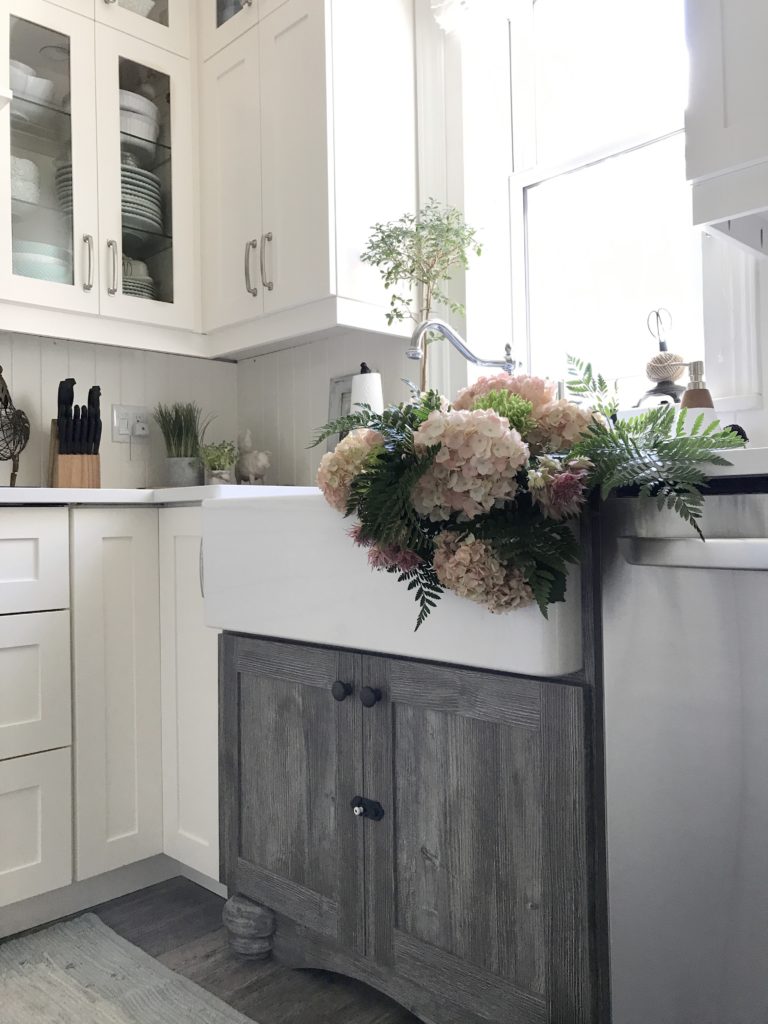 For me, summer is about time being spent outdoors, and a time for bringing flowers from the garden indoors.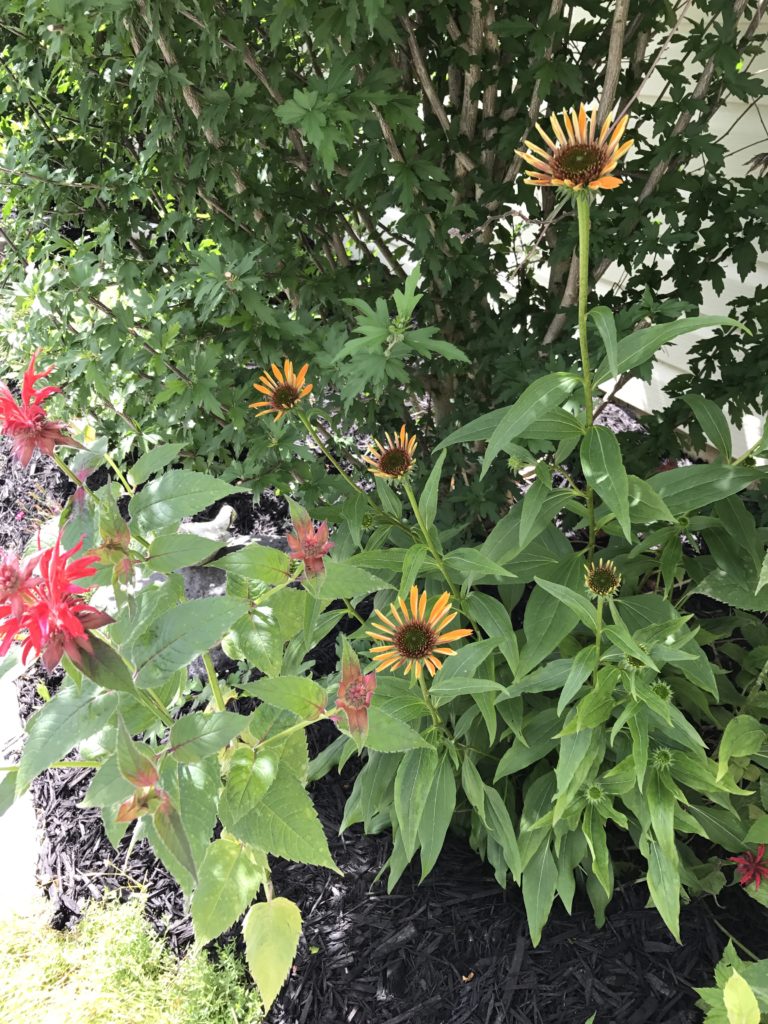 It's about family, BBQ's, and late nights spent around the bonfire. Not to mention lightening bug collecting and long walks and deep conversations. It's when life slows down just a little and we have time to breathe.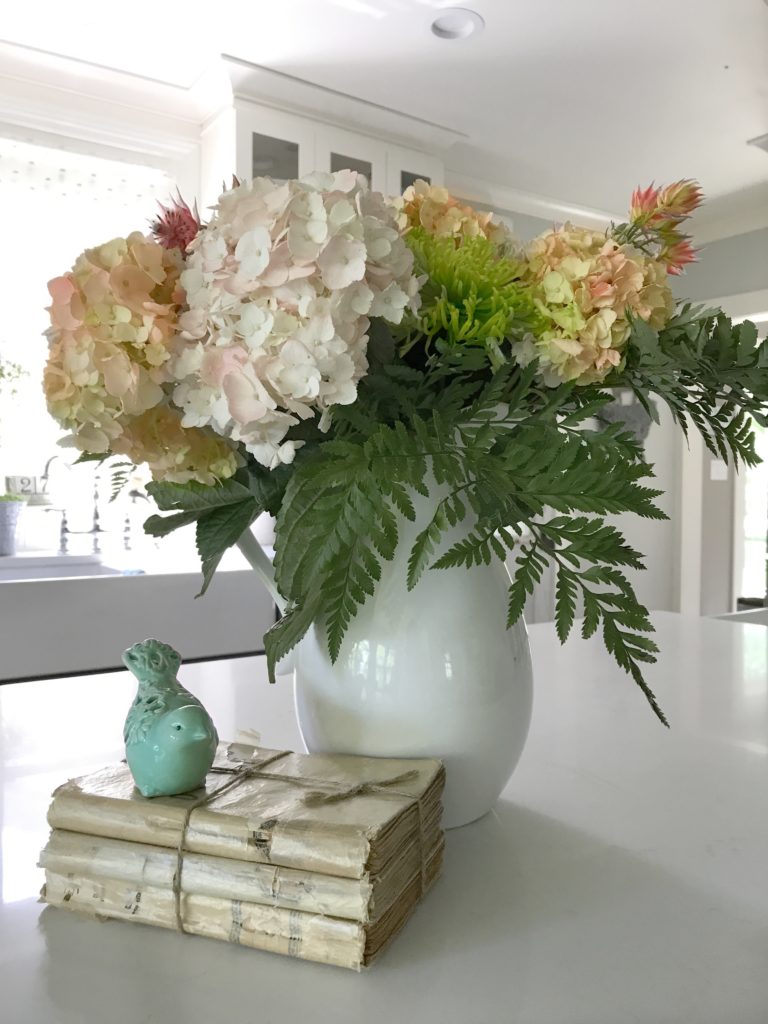 My decor is light and full of flowers during the summer, usually whatever is in bloom in my gardens. My windows are usually open and my curtains are usually billowing into the space.  I like to create a laid back atmosphere a place where people feel welcome.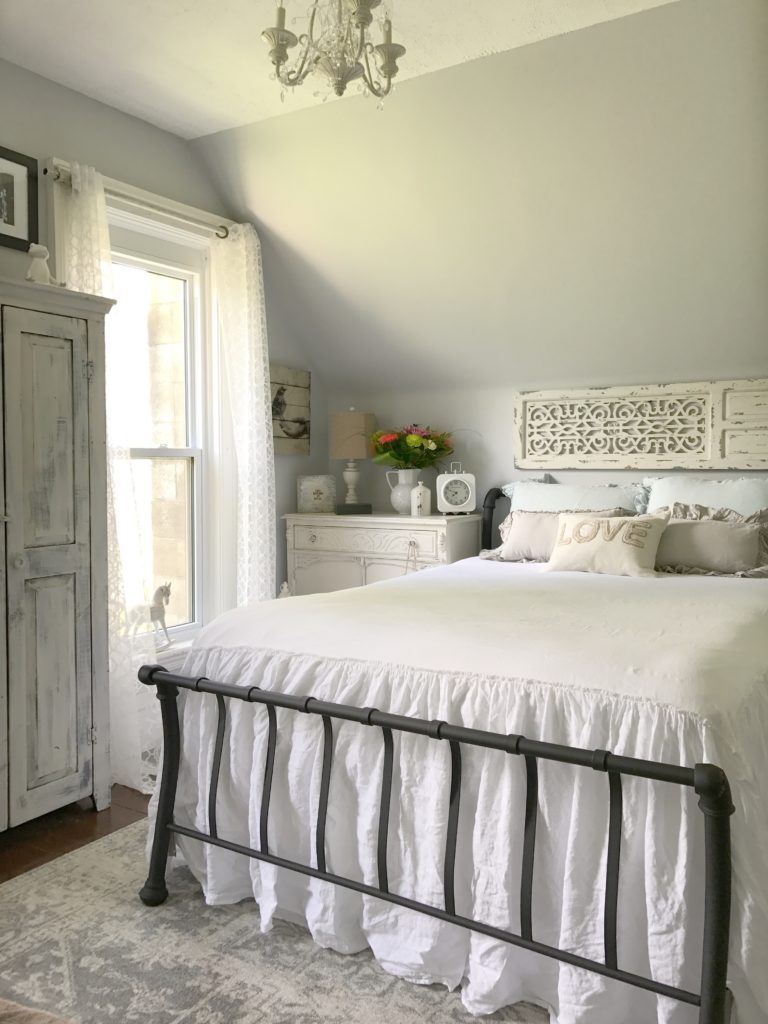 The white linens come out and the beds are made with a carefree attitude, waiting for you to jump in and curl up after late nights of good conversation on the deck with the pups at your feet.

My doors are always open to family and friends to stop by to put their feet up and stay for a while. I like to add some light blues in the summer and a pretty printed pillow or two.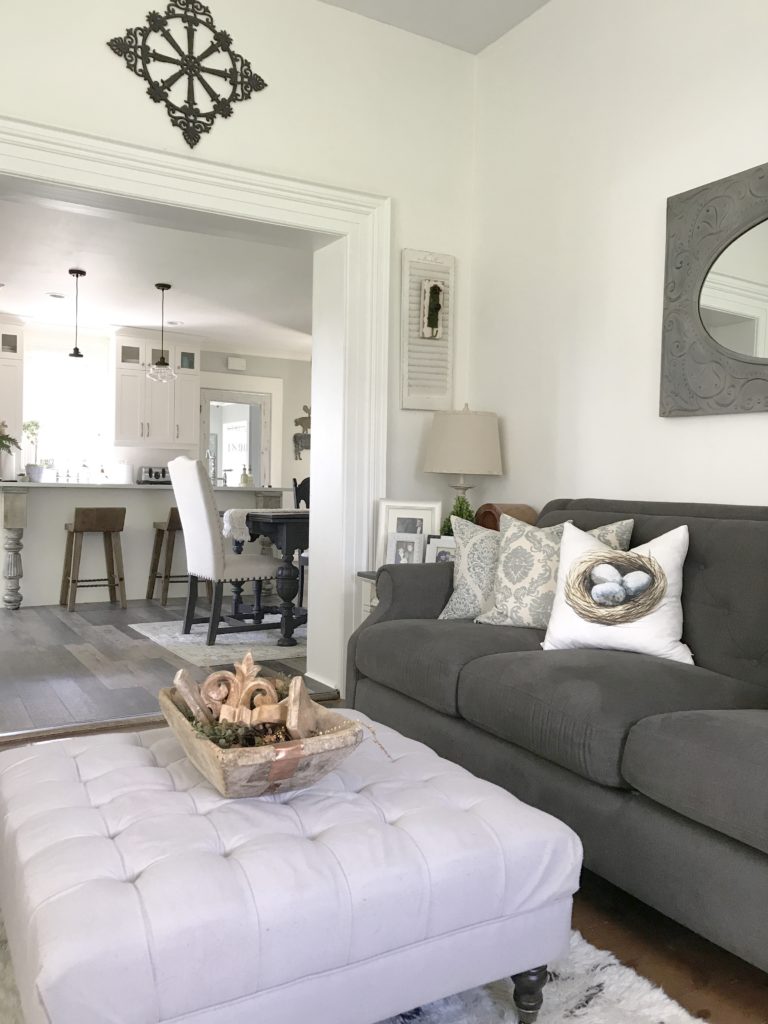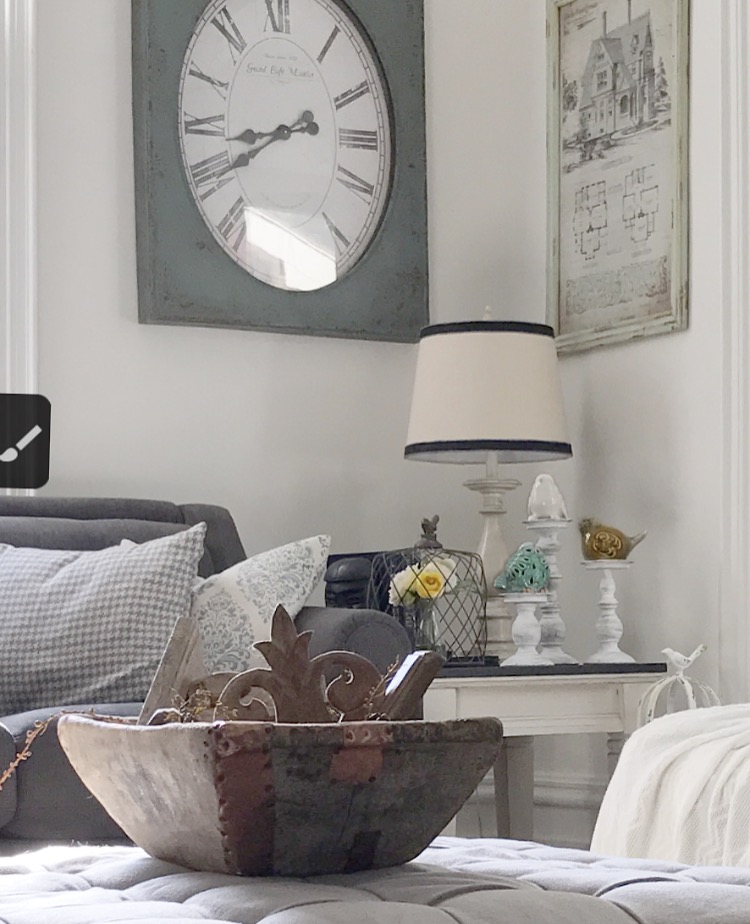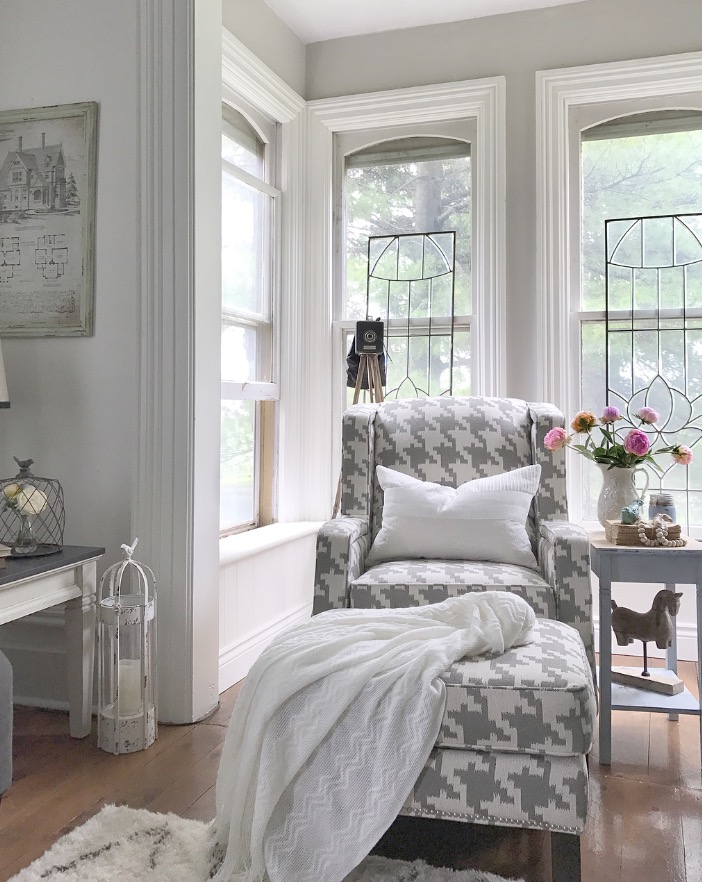 In the dining area a simple small vase of flowers adds just a little bit of colour.  This space is where we gather and will sit for hours on end talking or playing a game of scrabble or two.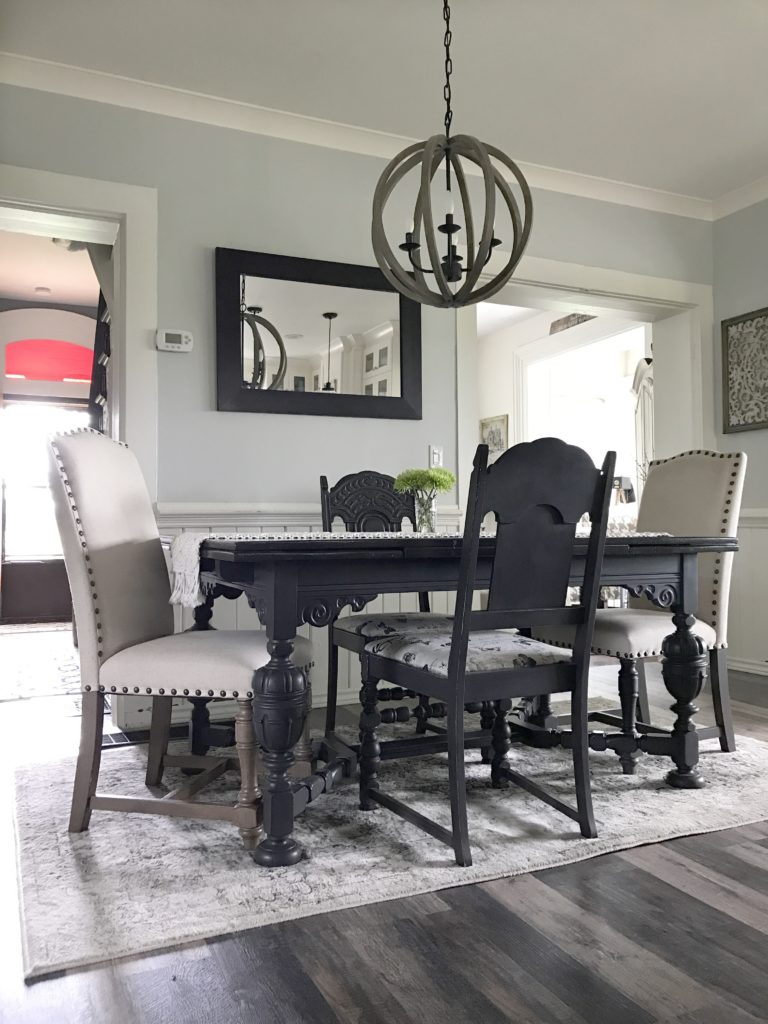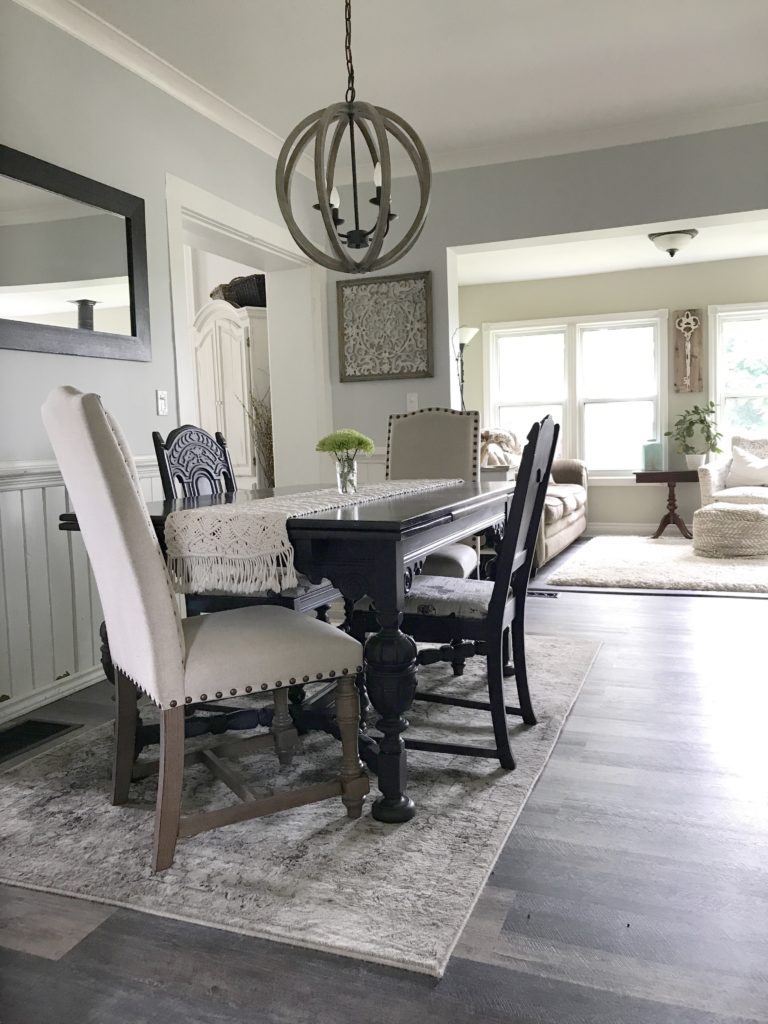 I try to create cozy and inviting corners to curl up with a good book or to watch the sun slowly set.  The aroma of peonies wafting through the house is always so calming.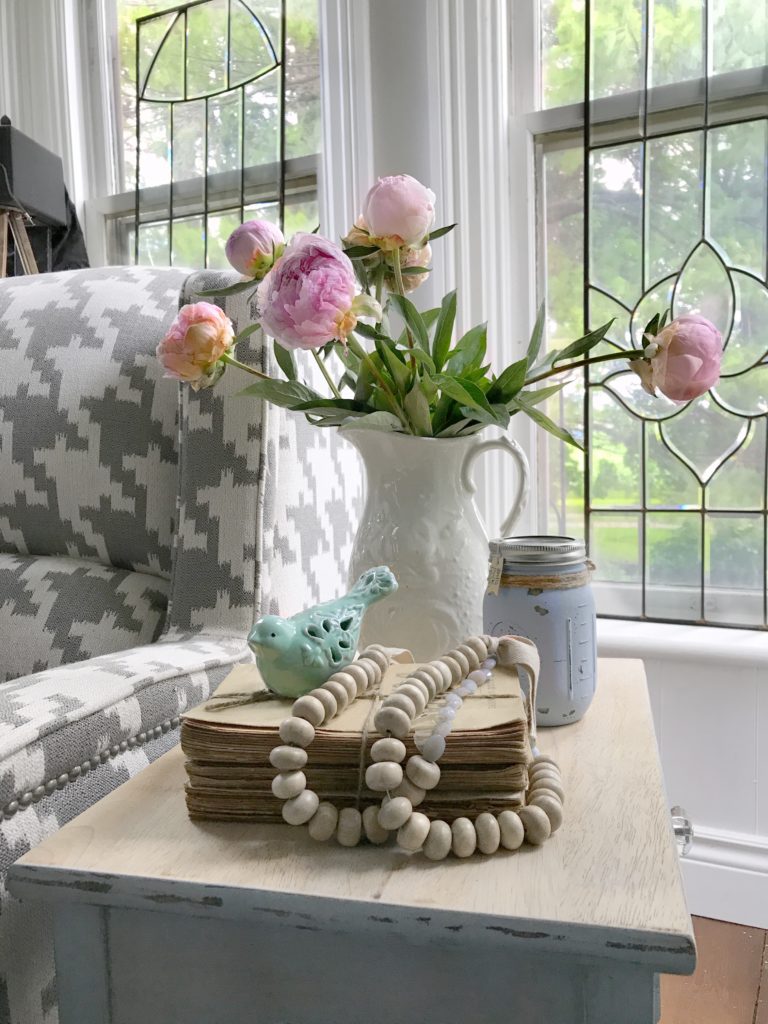 Soft colours, open windows and flowers….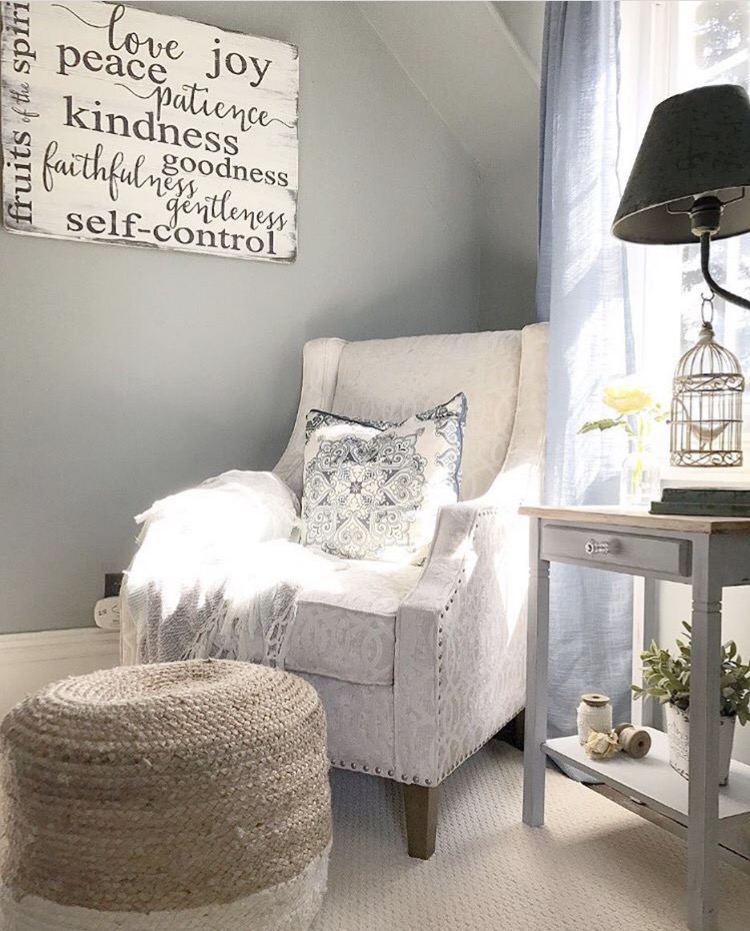 This is summer to me…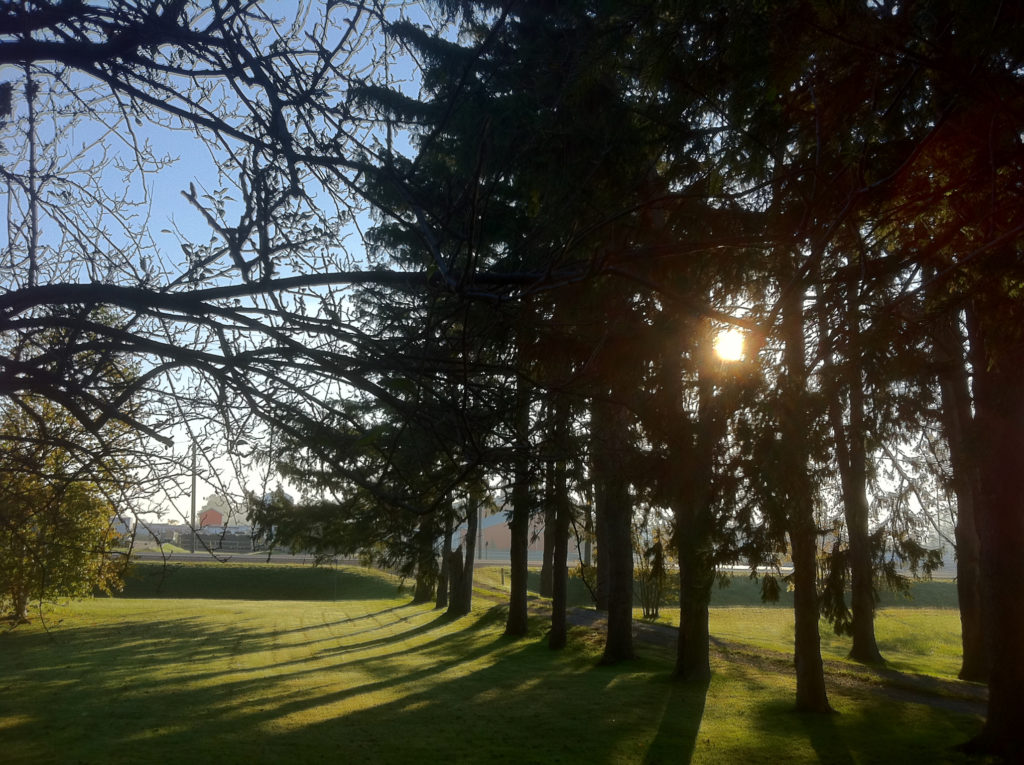 What does summer mean to you?
My Cohost are:
April of Sweet Kentucky Holler
Carrie of A Carried Affair Blog
Megan of  Cali Girl In A Southern World
Rae Anne of Fancy That Farmhouse
Cynthia of Cynthia Harper
Jenny of A Clean Prism Life
Hope you enjoyed my little tour, be sure to check these amazing ladies above out!!
For product details just click any picture above and it will take you to my Liketoknow.it page.
Paint colours:
Front entrance  is piedmont grey by Benjamin Moore.
Kitchen is Grey Owl by Benjamin Moore.
Living Room is Swiss Coffe by Behr.
Bedroom is planetary Silver with 1/3 cup of Ashen Tan mixed in both are Benjamin Moore.
Kitchen floor is from Home Depot is is Isocore in Harrison Pine.
Have a wonderful day.
Karan Xox