How I Took My Dining Room from Blah to WOW with my Dining Room Makeover!
I love a good makeover, and this one is near the top of the list for me!  I  had a lot of fun using different painting techniques in this space.  I not only used Milk paint to refinish the Dining Room Table and Hutch, but I used Latex Paint to transform the dated fireplace.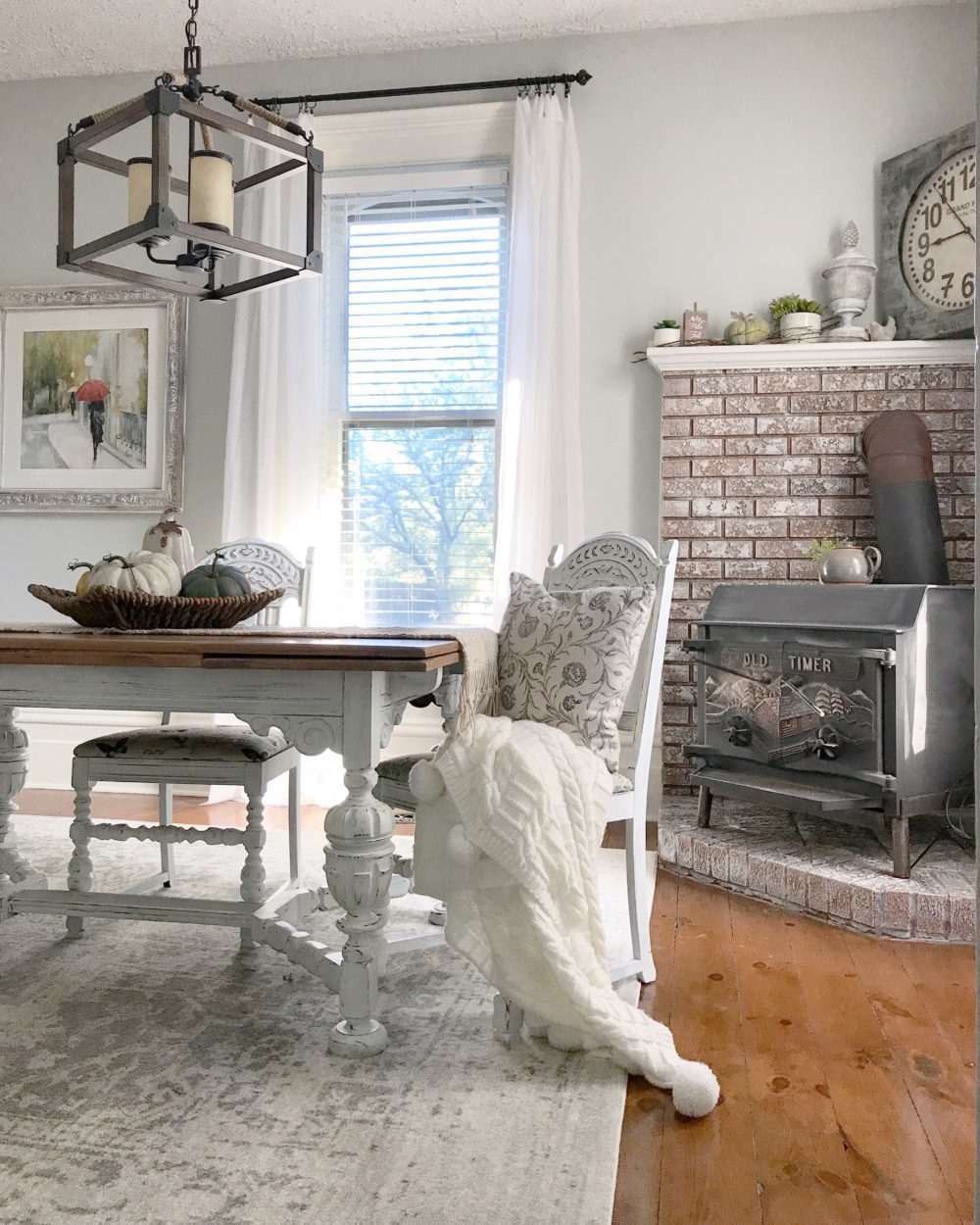 Here is the before of the space, which we had been using as a gym and it really did need some help.  I know a crappy before picture, I always seem to forget to take a good picture before I start.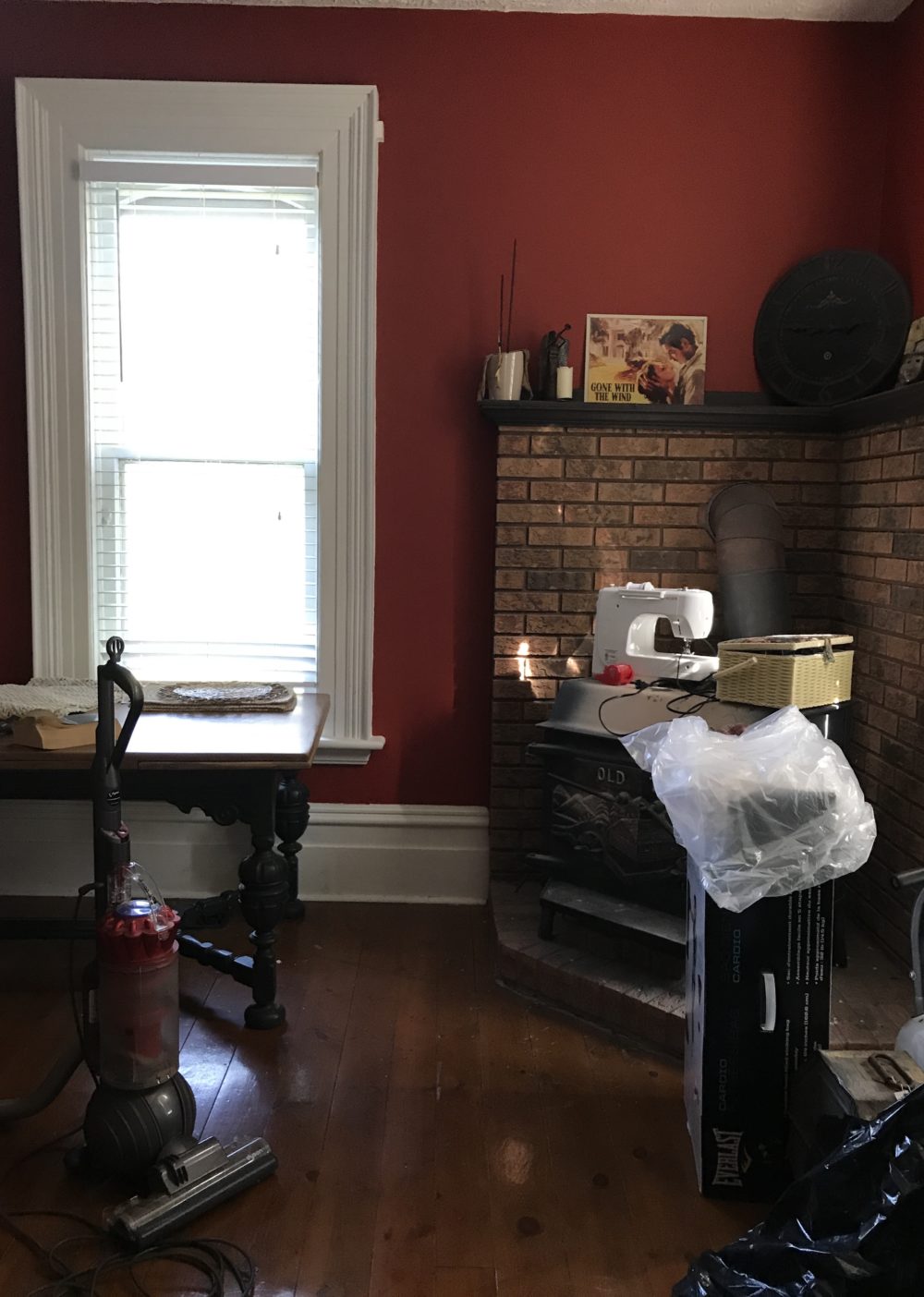 The first thing I tackled was patching any cracks or holes in the plaster.  I then painted the room using Behr paint in the Benjamin Moore colour 'Gray Owl'.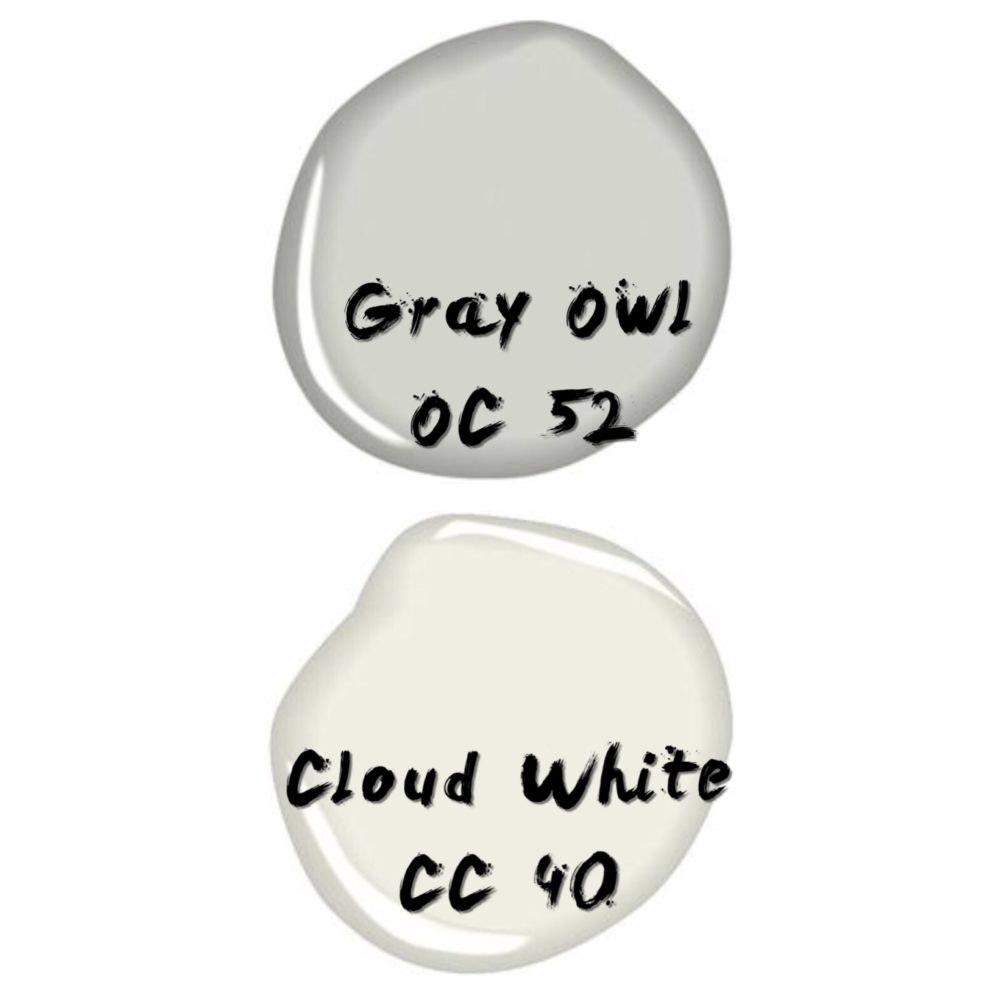 The trim was painted 'Cloud White' by Benjamin Moore.  I'm often asked which paint I prefer between Benjamin Moore and Behr,  and to be completely honest, I do like both, but Behr is my go-to.  Their Paint and Primer in 1 goes on like a dream and gives the best coverage I've seen.
The next thing I did was paint out my dining room table using Old Barn Milk Paint. Here is a link to her page https://www.oldbarnmilkpaint.com/  The Colour I chose was Picket Fence.
Here is a little video to show you how I did it.
Just click the link and it will download.
I also refinished the hutch using the same techniques.
Here is a picture of the hutch before,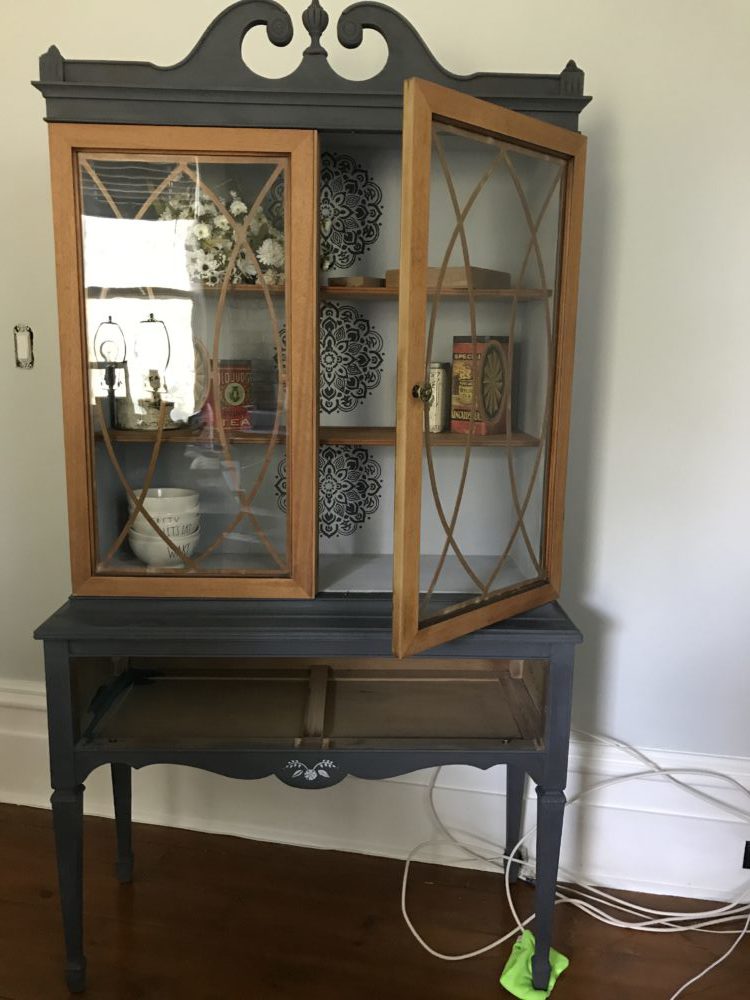 And here is the final AFTER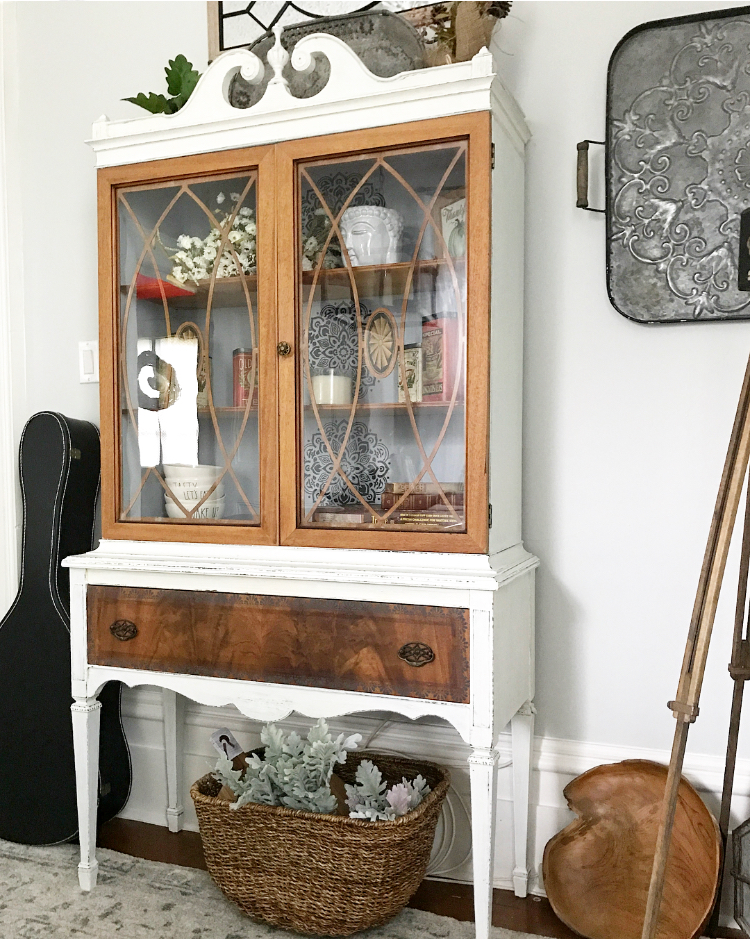 I absolutely love how the table and hutch came out, but to be totally honest with you, the item in this room that I feel has the greatest impact on the new space is the dry brushed fireplace.  Although I really like the texture brick brings to a room, I felt this looked very dated.  I didn't want to spend a lot of money replacing the brick, so I figured I would just paint it.
Here is a before,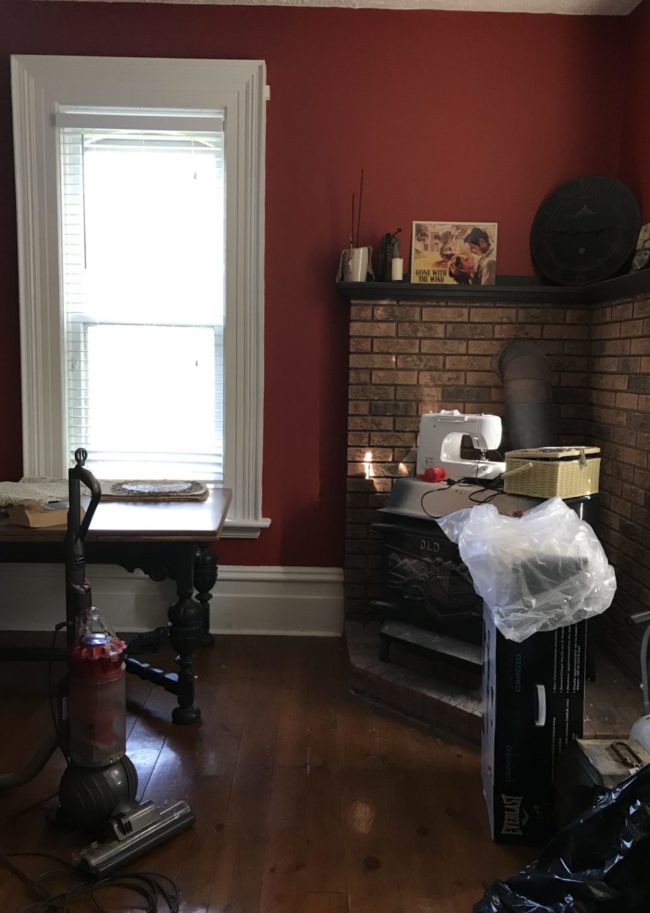 And here is the after,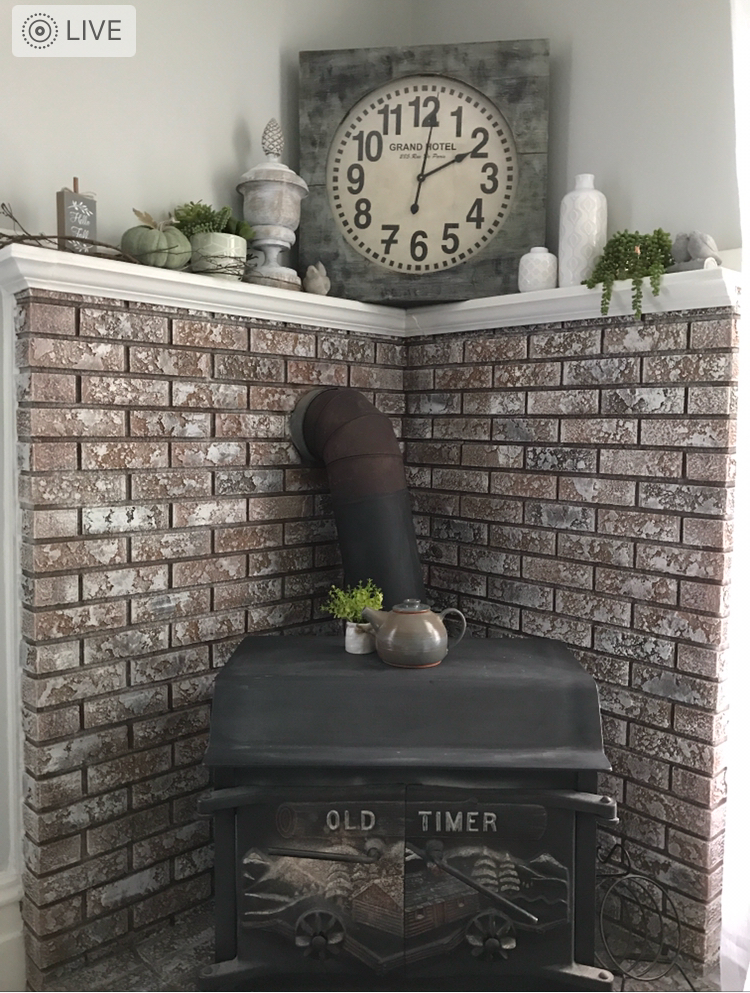 As it turns out, it was really easy to do. I used regular latex paint that I already had on hand- the trim paint in Cloud White, and I dry brushed it onto the surface until I acheived the look that I wanted.
The space has come together and I didn't have to spend an arm and a leg, just a whole lot of elbow grease and energy!  The only piece that I had to buy to complete the look is the chandelier, which I actually found on sale!
The rug is the Harput 1024 from Boutique Rugs http://www.boutiquerugs.com and if you want to pick one up, I even have a discount code for you! Just use karan15 at the checkout!  I had been using this one in my bedroom but though it was perfect for the new dining room.  And since it's October, and the dining room was finished just before our Canadian Thanksgiving , I finished the table with a mix of real and faux pumpkins, all from Homesense Canada.  The art is already linked on my shop page, and I chose it for this space because of its beautiful blues and that little pop of red.
So thats it, that is my Dining Room Makeover.  If you have any questions, just let me know.  I'd also love to know if you've used Milk Paint, and what your thoughts are on it.
Have a wonderful day and thank you for stopping by.
Karan
xxox