Guest Room Makeover – Farmhouse Style – with Serena and Lily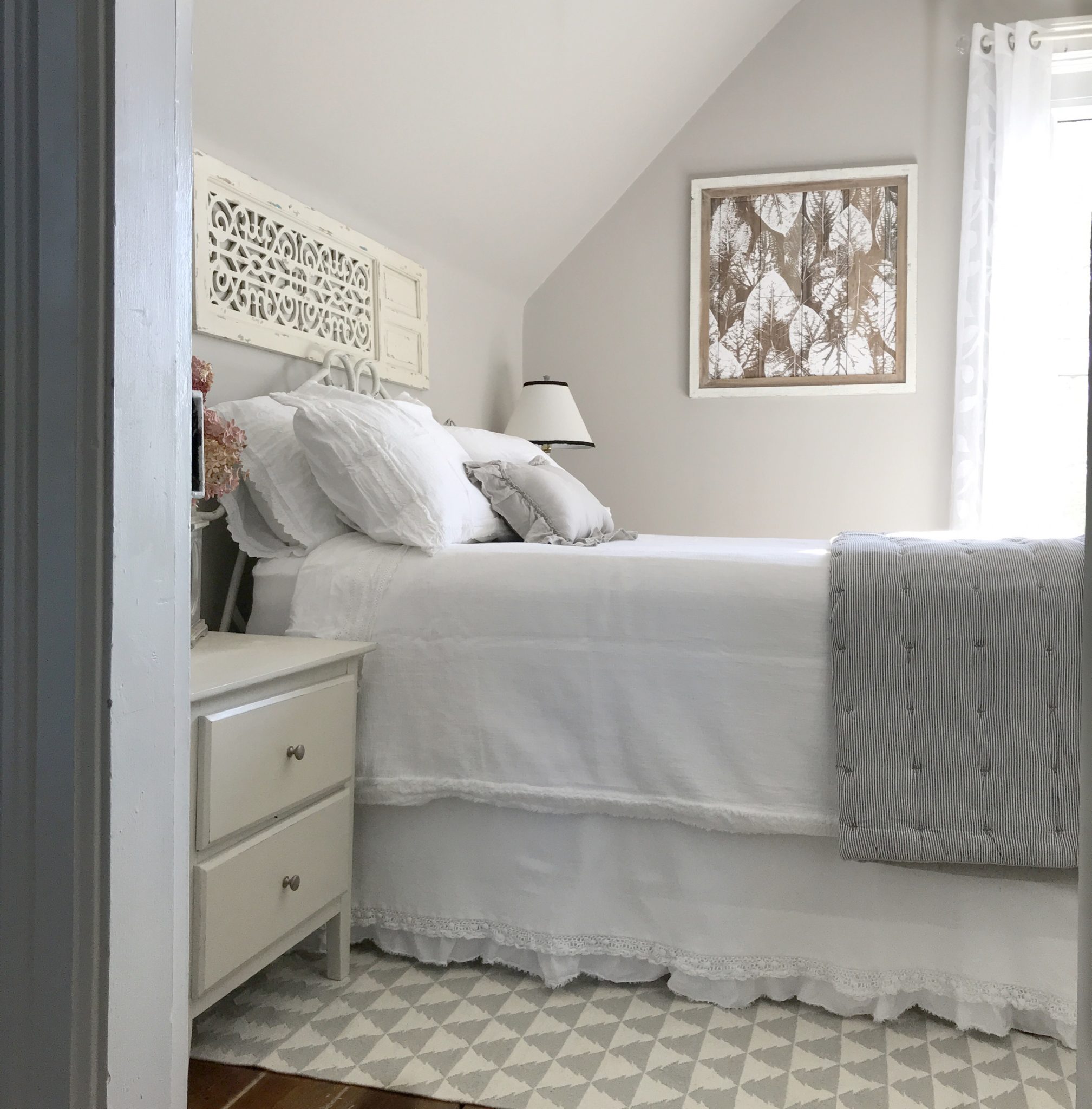 My Guest Room Makeover started simply enough.  I wanted to create a space with a farmhouse feel for  family to stay in when they visited.  My house is a very old farm house and I like to keep the feel of my spaces along those lines.  My family is growing and it is important to me to have a space for them when they come to my home.  I wanted a warm and inviting atmosphere and one that would be cozy, as well.  I've been working away on this guest room makeover with the help of Serena and Lily and I am excited to share the details here with you all! A bedroom makeover is always fun, but when you get to team up with a company like Serena and Lily, it makes the process, as well as the reveal, even more exciting.  To shop their page you can go directly there here:
http://www.serenaandlily.com/bedroom-bedding-duvet-covers/
The room before the makeover was a hodgepodge (is that a word?) of pieces that I already had in my home.  I don't know about you, but my bedrooms have always received the least amount of love when it comes to design. A piece found here and a piece found there, or something leftover from this space or that is the way it has always been.
Here is a before of my guest bedroom:
It was cozy enough, but always lacked that finished look, which is why I decided I needed to do a room makeover.  This space has always been put on the back burner, what with all of the other projects I had on my agenda, so it was great to finally focus on it.
The first thing I did for this bedroom makeover was to decide on my bedding and rug.  I chose to go with Serena and Lily because of their quality, as well as their amazing eye for detail.  I wanted bedding that made you want to jump in, curl up and not want to leave!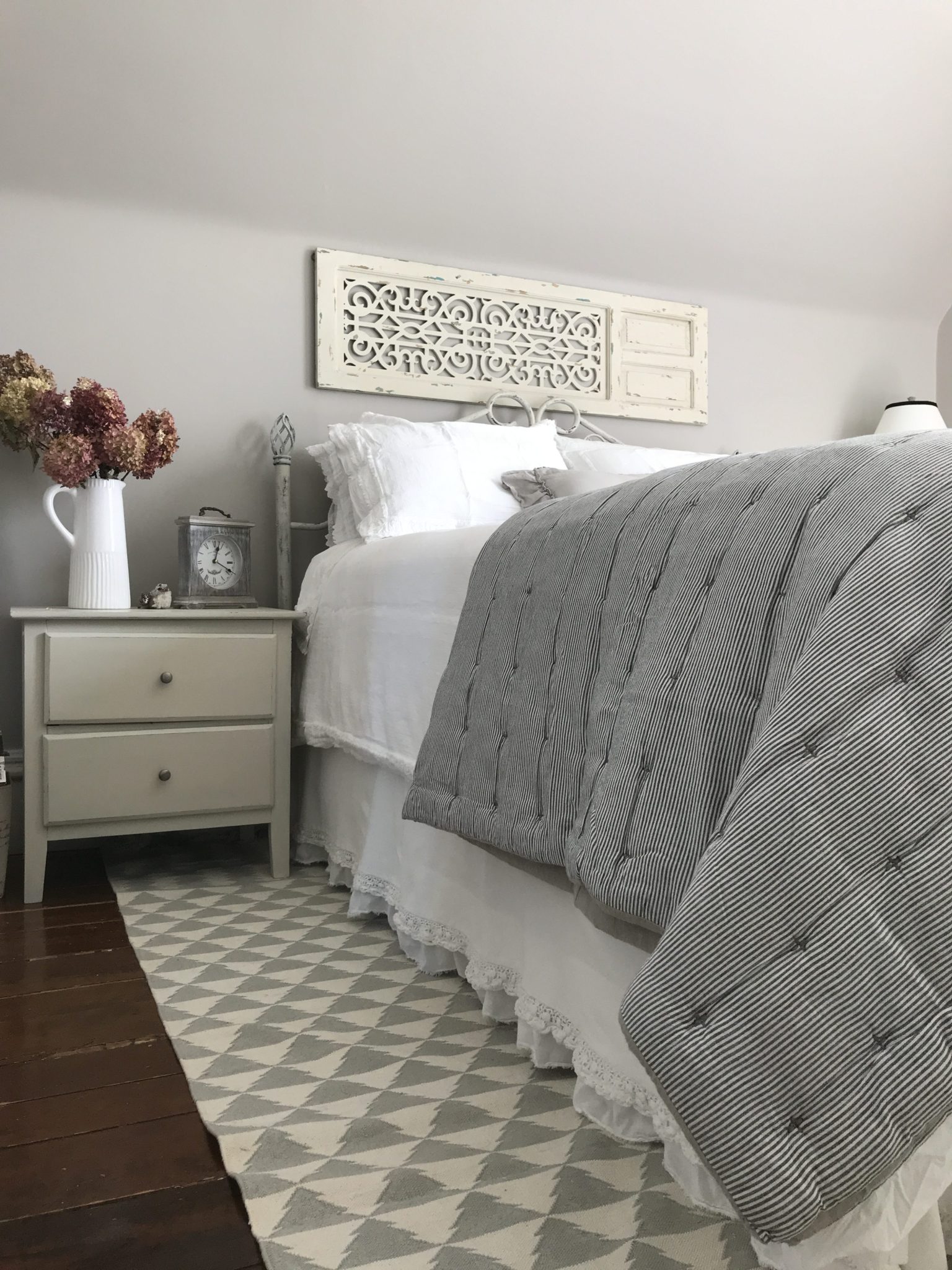 I went with the Mar Vista Matelasse duvet and pillow shams.  I loved the pretty, yet very simple, details of the pieces. I stuck with white, because that means I can bring in whatever accent I want to the space.
The next piece to decide upon for the makeover was the carpet.  I wanted something with texture and a clean, simple design.  I ended up going with the Cotton Dhurrie area rug.  Mine is in Fog and is an 8′ x 10′.  I also fell in love with the tassles!  Look for yourself, how gorgeous are they!?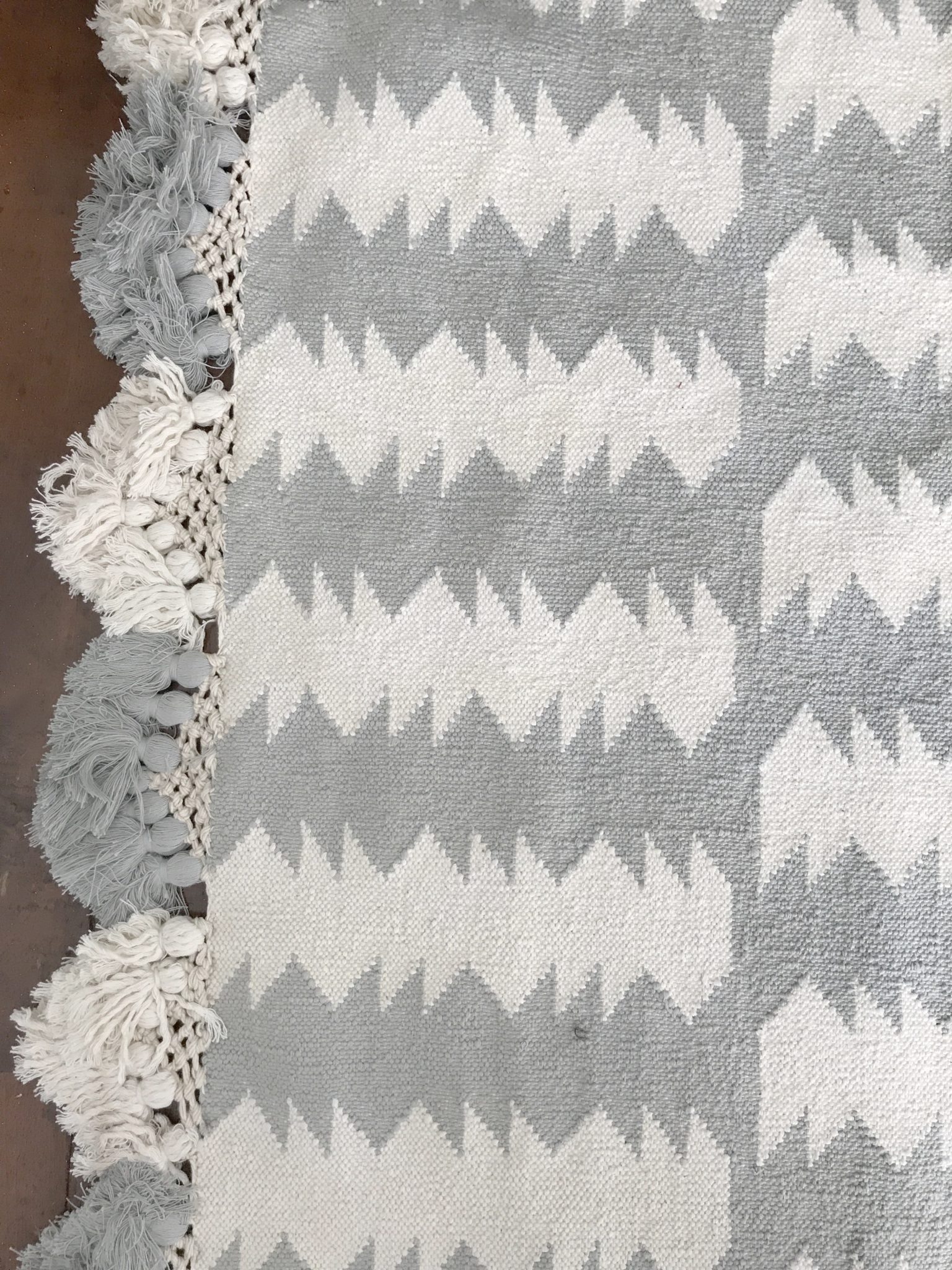 Serena and Lily Dhurrie area rug in Fog
Next, I wanted to add some texture to the space and, well, who doesn't love a beautiful ticking comforter!?  I chose their Woven Striped comforter and I love the warmth it brings to the room.  It adds just the right amount of texture that I was looking for. It is so soft and the striped ticking fabric just draws the eye in.
Once I had the other main pieces chosen, it was time to decide on a wall colour.  I wanted something warm, yet fairly neutral – something that would pull the tan from the comforter into the room.  I decided on Ashen Tan by Benjamin Moore – soft and warm with just a hint of gray.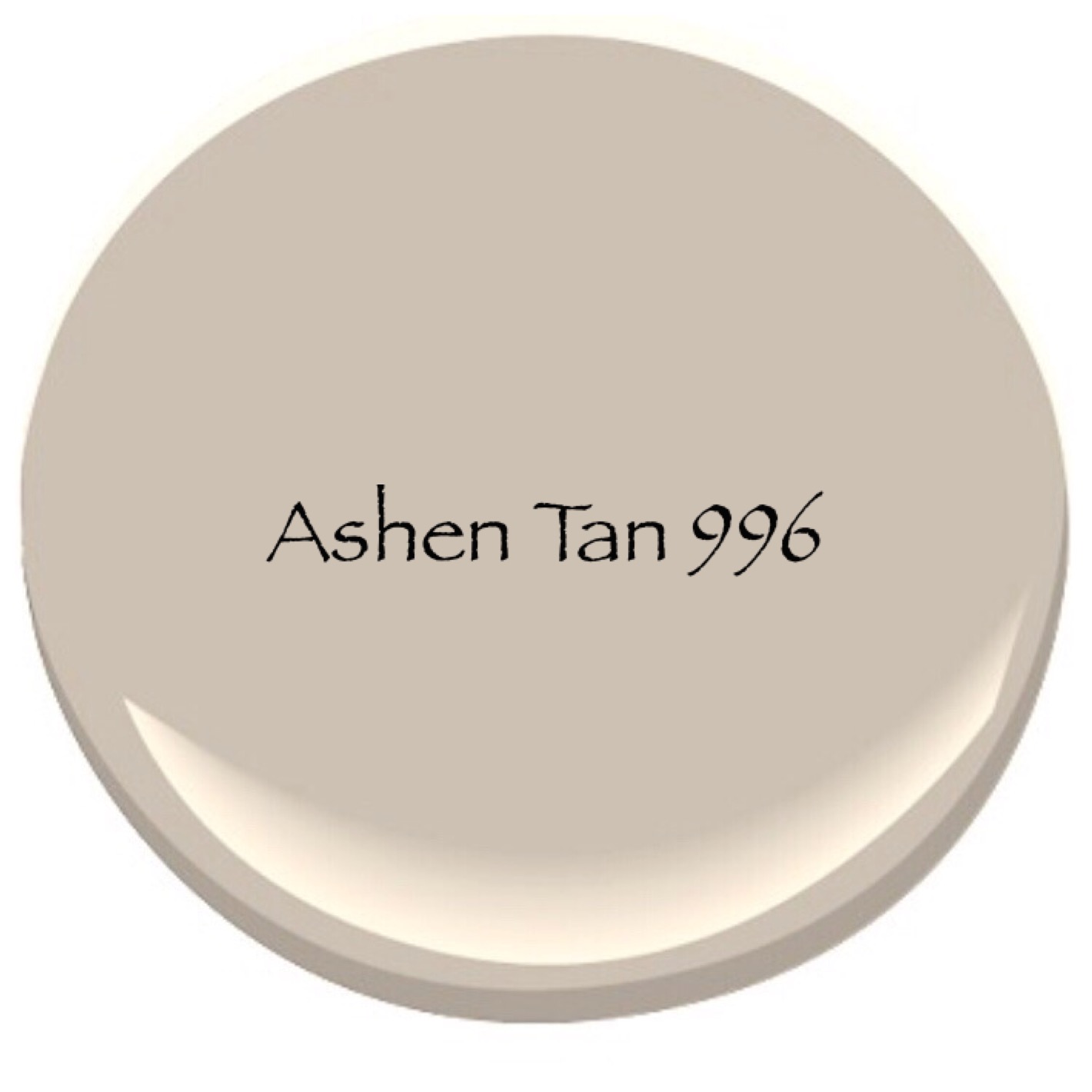 The final step was the decor.  I kept things pretty simple, as I wanted the gorgeous bedding and carpet to be the focus of the space.  I hung simple white curtains that carried over the leaf motif from the piece of art I found at a local shop.  I finished with some dried flowers and a couple of wall pieces already in my possession.
Another thing  I did was add some black cording to my lamp shade.  I felt it added more of a farmhouse feel to the space.
The bedroom furniture in the space all stayed the same. I had chalk-painted some very old pieces (the first furniture set my husband and I purchased just after we were married – 32 years ago!) a while back and they will remain in the space until I decide to replace them, or I find an amazing antique set that I can use.
So if you want to shop this look for your space you can go directly there by clicking this link:
http://www.serenaandlily.com/bedroom-bedding-duvet-covers/
I've linked the products from Serena and Lily that I used here: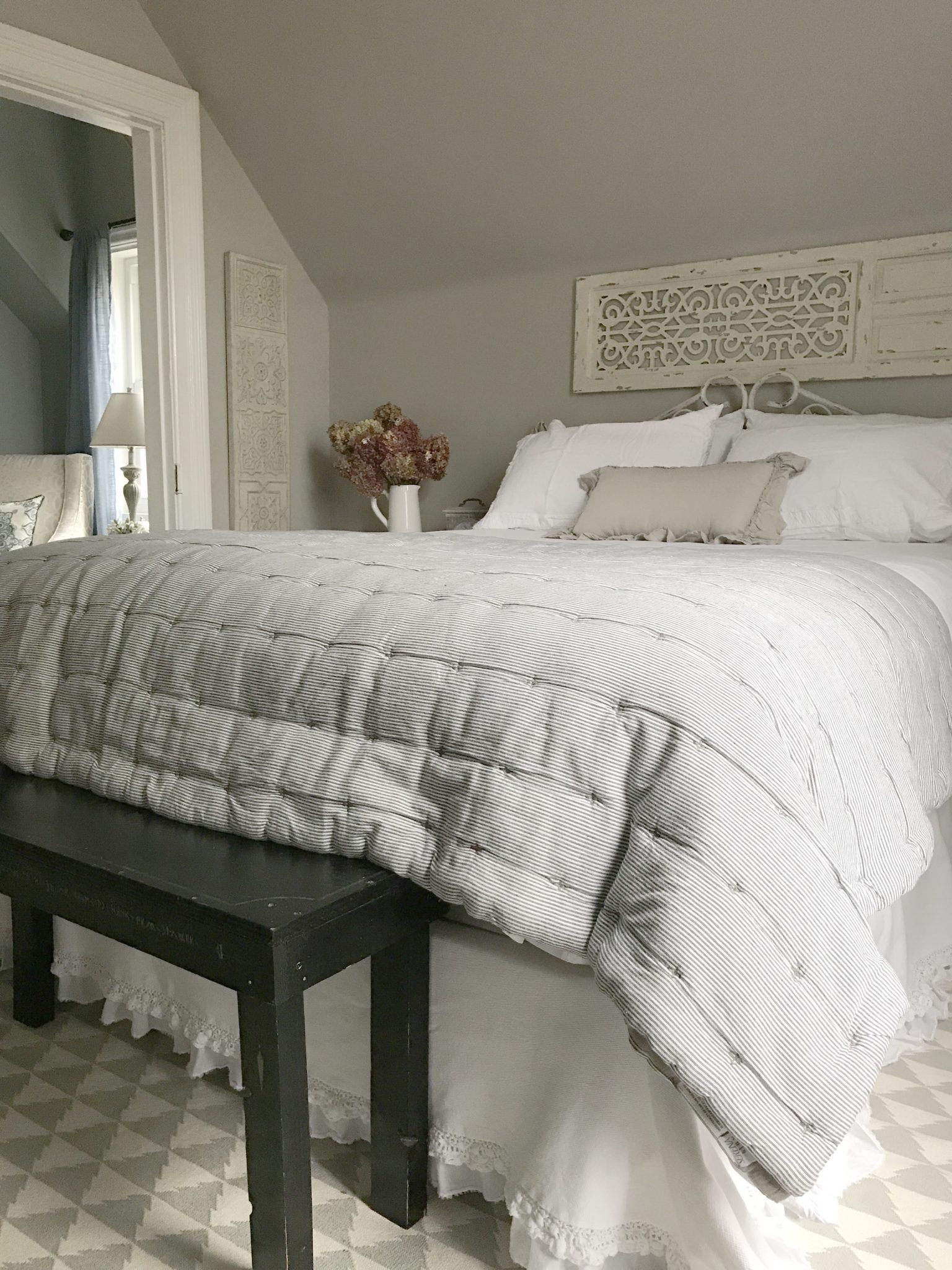 Woven striped comforterhttp://www.serenaandlily.com/woven-stripe-quilt/m10791.html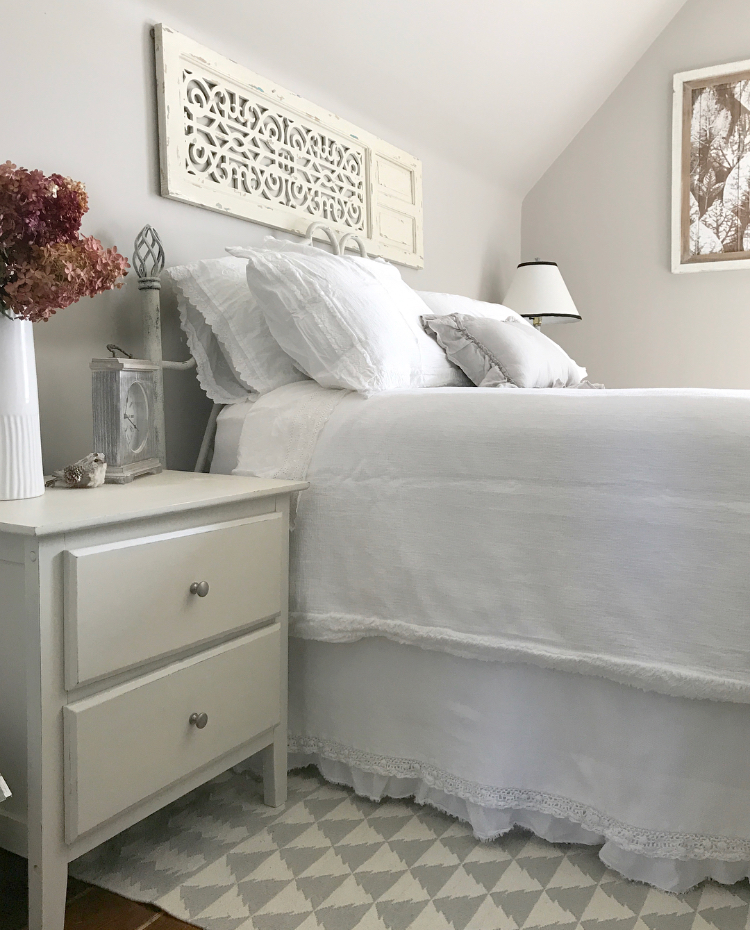 Serena and Lily Mar Vista Matelasse Duvet
http://www.serenaandlily.com/mar-vista-matelass%C3%A9-duvet-cover/m11391.html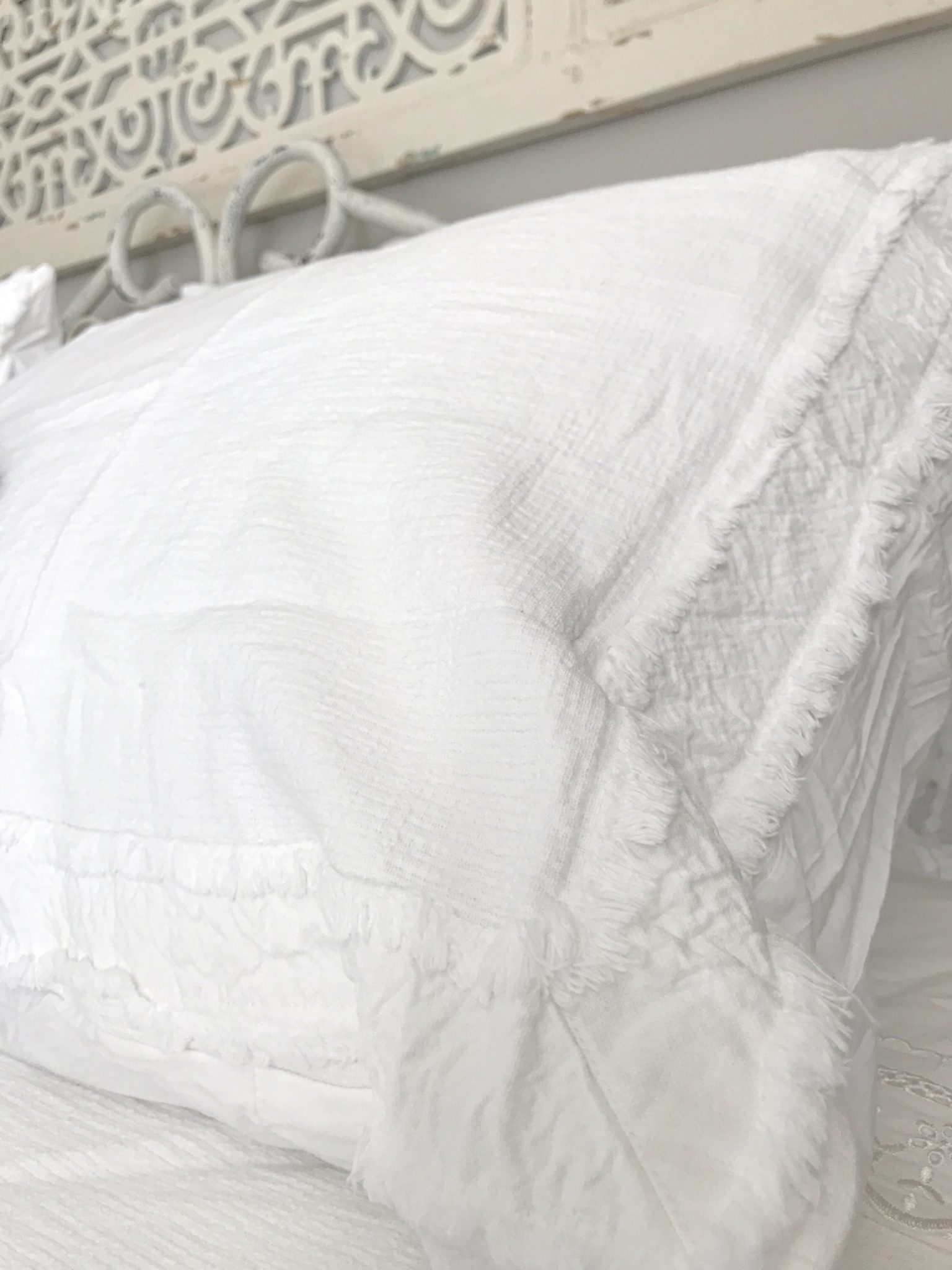 http://www.serenaandlily.com/mar-vista-matelass%C3%A9-shams/m11390.html#q=mar%2Bvista%2Bshams&start=7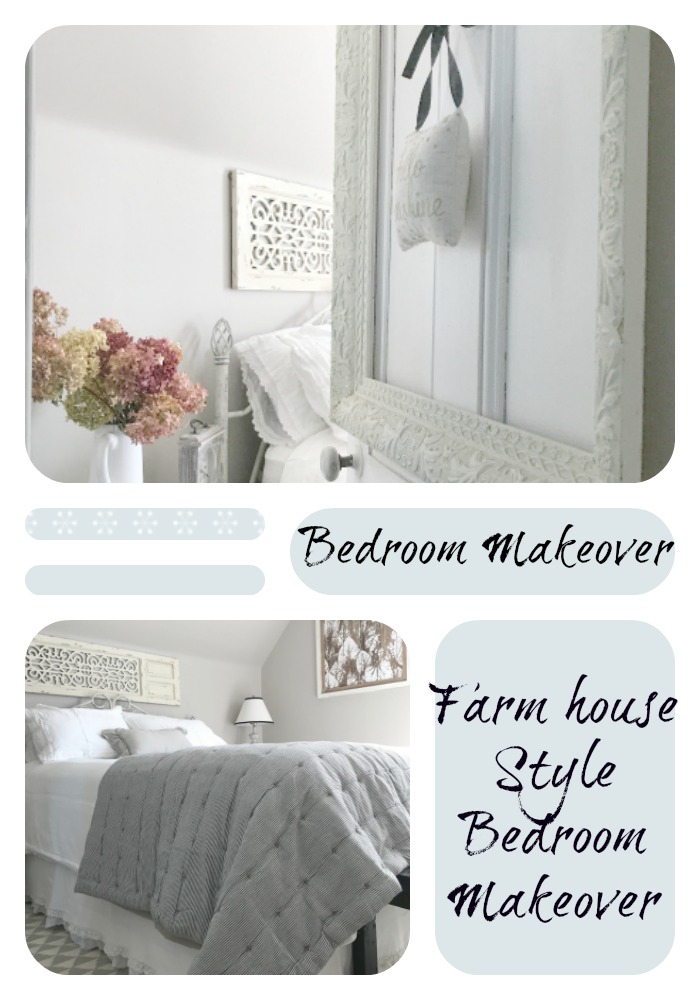 So, if you're looking for some pretty updates for your bedroom, go on by and check out Serena and Lily! I'm sure you'll love their style just as much as I do!
Enjoy your day!
Karan
xxox